Description
Nordace Orleans Duffel Bag
Nordace Orleans Duffel Bag can be worn as a shoulder bag, but also as a tote bag. It is perfect for yoga lovers, travelers as well as commuters.
Adjustable yoga mat carry strap
Can hold your yoga mat on top of the bag so that you can keep your hands free!
Padded shoulder straps
The padded shoulder strap top grab handle increases carrying comfort.
Independent wet-dry separated compartment
It's a separate compartment where you can store shoes or dirty closes to keep the rest of your stuff clean and hygienic. The duffel bag is a perfect to keep things in order for active people.
USB charging port
External USB with built-in charging cable provides convenient charging.
2 side pockets
Easy access to the water bottle, umbrella and other items.
Anti-theft Pocket
Anti-theft zipper on the back, can safely store your valuables like smartphone and wallet.
Luggage strap
Stroll through the airport with ease by looping the luggage strap onto your suitcase handle.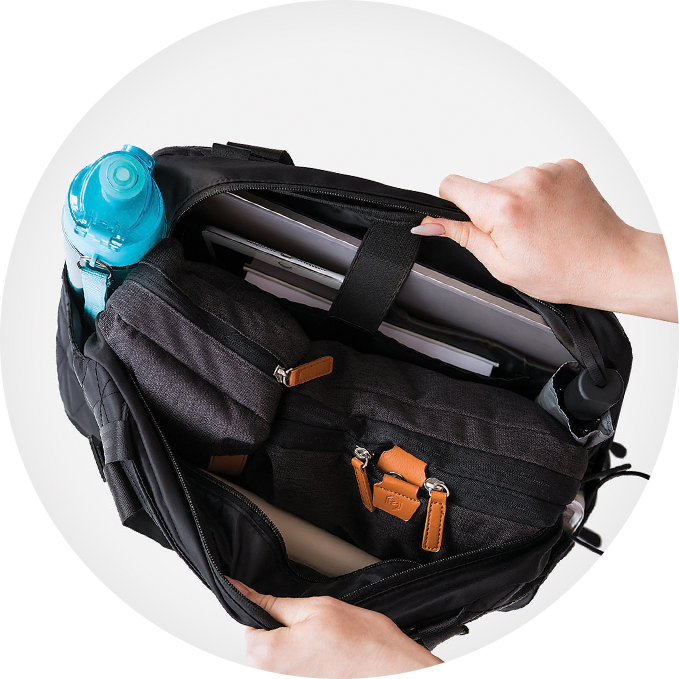 15.6″ Laptop compartment
The spacious main compartment can fit a 15.6" laptop and a 10.1" tablet.
Retractable key leash
That's a real time saver! This feature allows you to open the door right away. You will never lose, forget or waste time searching your keys again!
Large capacity
Orléans Duffel Bag features spacious main compartment with multiple independent compartments, internal zippered pocket and wet-dry separated compartment.